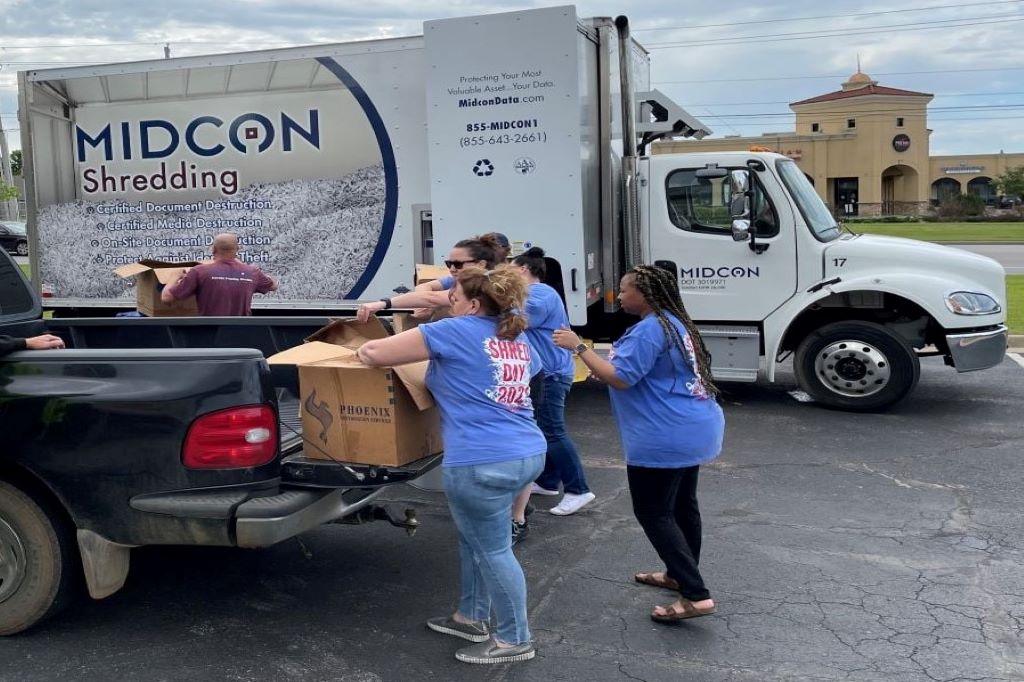 14 Apr

Shred Day

Our annual Shred Day is scheduled for Saturday, April 30th from 9:00 AM – 12 Noon at the Broken Arrow branch.

This year with the help of the Broken Arrow High School Cheerleaders we will be collecting donations for the Ukrainian Credit Union Displacement Fund. Organized by the Worldwide Foundation for Credit Unions, any funds collected during shred day will be sent to the WFCU and used to support displaced credit union members and staff in the Ukraine as well as ongoing humanitarian aid efforts.

If you have private documents to dispose of, you can bring up to 4 boxes to shred at our on-site shredding truck, FREE of charge. This event is open to the public, and you do not have to be a member of Western Sun to attend. Limit 4 boxes of shred per household, please.

What are the "dos" and "don'ts" when it comes to shredding? Here's a comprehensive list:

YES:
Paper documents and envelopes.
Credit/debit cards and gift cards.
Checkbooks and transaction records.
Staples and paperclips on your papers.
NO:
Cardboard or plastic.
Books (hardcover or softcover).
Spiral-bound notebooks. Remove binding first.
Household trash or waste.
More than 4 boxes per household/family.