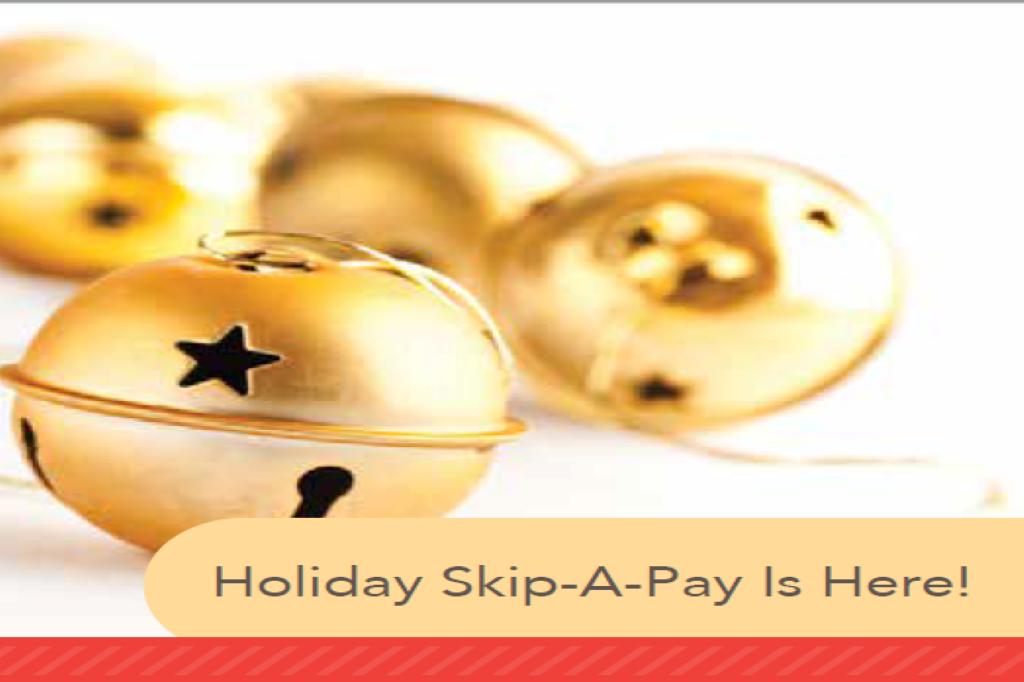 30 Sep

Skip-A-Pay Coming

Ring In The Holiday Spirit!

Like the sound of extra cash, just in time for the holidays? Take advantage of Skip-A-Pay from Western Sun FCU. Skip either your November or December WSFCU loan payment and use the extra cash for anything merry and bright.

Skip-A-Pay letters along with coupons will be sent to members with qualified loans in mid October. Simply pick the month you want to skip your payment (November or December) then return your coupon to the credit union.

There is a $35 Skip-A-Pay fee per loan to skip your payment. This fee will be added directly to the loan(s) you are skipping.

Not all loans qualify for the skip and all payment skips are subject to approval by WSFCU. Refer to the Skip-A-Pay letter for restrictions and requirements.